Woodshield
The Urban Vineyard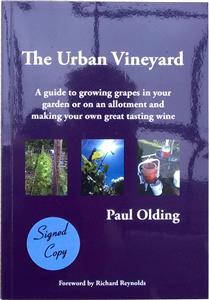 Woodshield
The Urban Vineyard (

1169

)
by Paul Olding - An introduction to the creation of vineyards. Focusing on realistic development for amateurs in allotments and gardens.
Comprised in a chronological fashion, Paul expresses the ups and downs of time in the vineyard from rootstock to trellis, highlighting lessons learnt as he goes. Planning, planting, training, pruning, picking and making, the reader can absorb it all through the many pictures.
An interesting read for the curious wine lover and must have for the budding vigneron.
See full listing
More Products:
---