Wine Kits
To make good wine you need a good wine kit so coming to Stonehelm was a good idea. We have a large range of pure varietal wine kits that come from all over the world. The vineyards of France, Chile, South Africa, Australia, Italy, Spain and California are no exception, producing fantastic grape juice for us to ferment into superb wines that anyone would be proud of. The best wine can only be made from great grapes preserved perfectly in a superior kit. The list below explains the difference between the types of kit to help you make the right choice. Once you've found the quality your looking for click the link to see the different varieties available.
If you are looking for equipment starter packs click here.
Wine kits by quality

Selection

15 litres of high quality grape juice concentrate gives you smooth wines with body and complexity. These kits are skilfully blended by world leaders Winexpert ® Not only do they guaranty the grape variety used but most also the country they were grown in. Australian Chardonnay, Chilean Chardonnay, South African Pinotage and so on. Makes 30 bottles.
Selection Kits

Beaverdale

Made in the UK out grape juice concentrate from around the globe, Beaverdale's contain 7.5 litres of 100% varietal grape juice concentrate. Makes 6 or 30 bottles.
Beaverdale Kits

Cantina

Super fast 5 day wine kits Cantina can restock your wine rack in a hurry. Blended from Italian grape juice and invert sugar what Cantina lacks in body it makes up for in speed, convenience, and price. Makes 28 bottles.
Cantina Kits
Wine kits by make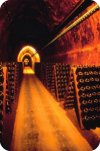 For those who have all ready experienced the pleasure of making wine from kits and so know the brand that suites them best can choose from the list of makes below. At Stonehelm we try to keep all our patrons happy by providing an extensive range of different styles and qualities of kit. If you are unsure of which make is best for you try looking over the list above.